Wormhole Bar & Music Venue – Savannah, GA
---
Looking for our upcoming Concerts & Shows?
The Wormhole is your favorite neighborhood dive and music venue in Savannah, Georgia. We are a casual place but with an artistic flair and charm, where you can find all kinds of people of various styles, ages, and interests. We may host a concert of any genre you can think of (metal, swing, country, punk, electronic, flamenco…) or stand up comedy. Or maybe we are just hanging out. Even though we are a concert venue, we are also your neighborhood watering hole and late night eatery. See you soon!
Open Monday – Saturday
Kitchen open from 12 noon to 2am.
Bar open from 12 noon to 3am.
Order Online
New Vegan Menu
-
We have added several new vegan items to the menu, including a Beyond Meat Vegan burger that's soy-free and gluten-free. Try it with a potato based cheese sauce or our vegan crumbly cheese. Top it with our house-made guacamole made to order from fresh avocado. Our pretzel bun is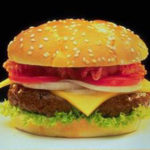 $7.99 Any Burger for Lunch!
-
Bring the crew to The Wormhole for lunch, and enjoy any of our half-pound burgers for $7.99! Special runs from 12PM to 4PM. (Vegan Burger with Gluten Free bun is $8.99 during lunch.)